Your Friendly Baton Rouge Electricians—Always Ready to Help - From New Orleans to Baton Rouge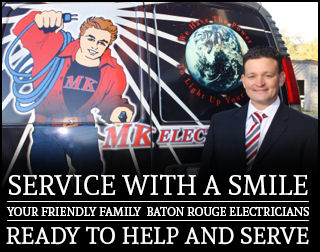 At MK Electric Man, we know that keeping your electrical system both safe and reliable is extremely important to you as a homeowner, so we always strive to provide you with the best electrical services possible. Our licensed, trained, and experienced electricians offer a wide range of services, and we're always available to do whatever it takes to keep your electrical system in the best condition possible.
When you hire us for any kind of electrical work, you'll always be guaranteed that you're working with a professional electrician who can trust. Our electricians are expertly trained, and our company is dedicated to providing excellent service at every single job we perform. Whether you need a basic safety inspection or a complete home rewiring, our Baton Rouge electricians will work hard to provide you with high quality service at all times.
Our electricians look forward to helping you keep your home's electrical system as reliable, functional, and safe as possible.
Benefits of Using MK Electric Man
When Service Matters, We Are Your Helping Hand
Professional Electrical Repair Services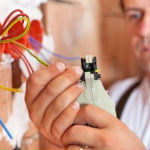 Any kinds of electrical problems that you encounter can be huge interruptions of your daily life, so it's important that you have these issues repaired as soon as possible. Our professional electricians will be ready and eager to provide you with high quality repairs whenever you encounter any problems with your Baton Rouge home's electrical system. We'll be able to ensure that the repairs completed as safely as possible, and our repairs will always leave your electrical system totally reliable and safe.
Friendly Electricians, Ready to Serve.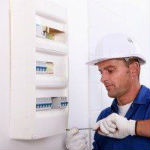 Our electricians are dedicated to providing home and business owners throughout Baton Rouge and the surrounding areas with high quality workmanship and professional customer service. We consistently strive to offer the best service possible to each of our clients, and we look forward to working with you.
Repair and Installation Services for Homes and Businesses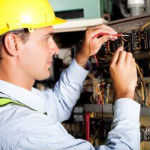 Our electricians offer a full range of electrical services for home and businesses throughout the Baton Rouge area. From repairing circuit breakers in your home to installing commercial equipment in a restaurant, we can handle any services that you need. If you're looking for an experienced electrician, you can always rely on MK Electric Man.
The Benefits of Working with MK Electric Man
Whether you need to have your home re-wired, your panel upgraded, or your entire electrical system inspected, our expert electricians will be looking forward to providing excellent service while we complete the job. We strive to provide great service along with quality workmanship, and we'll always do whatever it takes to make sure that you're totally satisfied with all of the work that we provide.
Ready To Serve All of Your Electrical Repair Needs
Recent Electrical Articles
If you're looking for an electrician in Baton Rouge, call MK Electric Man at 225-709-0573, or fill out our online request form.