Hood Motor Controls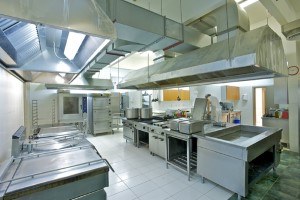 In any commercial kitchen or restaurant, hood vent systems are extremely important. To keep your kitchen protected from smoke, fumes, odors, vapors, moisture, and grease, you need to have proper ventilation, you need your hood vents to be in great condition at all times. The hood motor controls are a very important part of your hood vent system, and our electricians can help keep them as functional as possible.
All of the Baton Rouge electricians at MK Electric Man are licensed professionals with extensive training and experience, so we'll always be able to keep your hood motor controls in the best condition possible. We know how important it is to keep your hood motor control functional at all times, and we'll always guarantee your satisfaction with all of the work that we perform.
Hood Motor Control Installation Services
Adding hood motor controls to your hood vent system can make that system much more effective and efficient. Our electricians can install hood motor controls for your hood vent system to help ensure that your kitchen is as comfortable and safe as possible.
Hood Motor Control Troubleshooting and Repairs
If your Baton Rouge restaurant's hood motor controls are malfunctioning or ineffective, our electricians are always available to help you solve the problem. We'll make sure that your hood motor controls can easily and accurately switch between speeds so that you have the maximum control over the vents in your kitchen.
We'll troubleshoot the problems that you're experiencing with your hood vent motor controls and find the best ways to repair them in order to ensure that they're as functional and reliable as possible.
Our Guarantee
Our professional Baton Rouge electricians are committed to doing whatever it takes to ensure that your kitchen is able to function safely and efficiently at all times. No job is too large or too small, and we'll always guarantee that our installations, repairs, and maintenance services will be as thorough and accurate as possible. We understand how important your hood motor controls are to your kitchen's daily operations, so we'll work hard to keep them in the best condition possible.
Recent Electrical Articles
Electrical repairs aren't just difficult—they're also very dangerous. Without professional experience, you run the risk of damaging your property, and you can also seriously injure yourself or someone else. On top of that, you may be legally required to have a permit before you perform any electrical repairs on Baton Rouge home.
Read More
As the owner or operator of a commercial property, you have a duty to keep your property safe for your employees, customers, or tenants. Our commercial electrical maintenance services will help you know that your property is always as safe as possible. Even the smallest problems with your commercial electrical system can lead to huge safety concerns, and it's likely that you'll be held responsible for any injuries that occur on your property.
Read More
If you're looking for hood vent motor control services in Baton Rouge, call MK Electric Man at 225-709-0573, or fill out our online request form.