Restaurant Electrical Services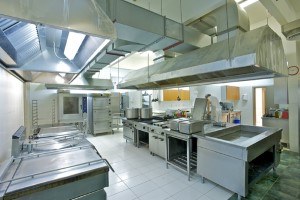 Restaurants use a lot of specialized equipment, and it's important that that equipment is always ready to function safely and operate well. Electrical appliances like walk-in coolers, freezers, grills, hood vents, and more all need to be professionally installed and maintained. Our Baton Rouge electricians will be be able to ensure that your restaurant's electrical system is in great shape.
When you rely on MK Electric Man, you'll always know that you're getting high quality electrical services. Our trained and experienced electricians are experts in their field who are dedicated to providing you with the best service and workmanship possible. We'll be able to handle any electrical services that you need for your restaurant, and we'll always guarantee your complete satisfaction with our work.
Our Restaurant Electrical Services Include
Installation of Electrical Equipment
Every kitchen relies on several pieces of electrical equipment, from coolers to dishwashers, and that equipment needs to always function as well as possible. Our Baton Rouge electricians will help ensure that your restaurant's equipment is in great shape from the very beginning by providing a high quality installation. And if the equipment ever experiences any problems, we can provide you with any electrical repairs you may need.
Read More
Hood Vent Motor Controls
Our professional Baton Rouge electricians can provide services to help you keep your hood vent motor controls functioning properly so that your hoods will always be able to perform their roles as effectively as possible. We can make sure that your hood vent motor controls are in great condition at all times.
Read More
Recent Electrical Articles
If you're looking for electrical services for a restaurant in Baton Rouge, call MK Electric Man at 225-709-0573, or fill out our online request form.