Outlets, Switches, and Receptacles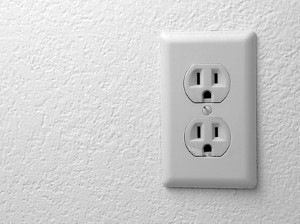 Your home's electrical outlets, switches, and receptacles are what allow your electrical system to function. Everything in your home that uses electricity depends on your electrical outlets, so keeping them in good shape is the only way to keep your electrical system functioning. Any problems with your electrical outlets can also be extremely dangerous, so it's very important that you always take care of any problems they experience as soon as possible.
At MK Electric Man, our professional Baton Rouge electricians can help you install, repair, or maintain electrical outlets, receptacles, and switches. We'll do whatever it takes to keep these parts of your home in the best condition possible.
Our Services for Electrical Outlets and Receptacles Include:
Power Outlet or Receptacle Installation
Child Proof Receptacles
Heavy Duty Receptacles
Dedicated Hot Tub Panels
General Use Outlets
Outlets for Radios and Sound Systems
Outdoor Outlets
Bathroom Outlets
Patio Outlets
Shed Wiring
Outlet Repairs
Outlets are used very frequently, so it doesn't take long for them to experience some serious wear and tear. If any outlets in your Baton Rouge home become loose, you might notice that anything that's plugged into them will flicker, or they may not get any power at all. These needs to be repaired or replaced immediately to keep your home both functional and safe.
You should also probably replace any two-pronged outlets in your home, and you should make sure that you have GFCI or AFCI outlets installed where they are necessary.
Switches
Our Baton Rouge electricians can help you install, repair, and maintain the following light switches:
Single pole switch: used to switch lights on from only one location.
2-3 way electrical switch: used to turn lights on and off from 2 different locations.
3-4 way electric switch: used to switch lights on and off from several locations.
Time clocks and photo cells: used to turn lights on automatically.
We can also work with dimmers and other specialty switches, and we'll always guarantee your satisfaction with our services.
GFCI Outlets
Ground Fault Circuit Interrupter (GFCI) outlets are safety receptacles installed around water sources to protect the homeowner from electrical sock. They work by monitoring the difference between hot and neutral wires, and they will instantly break the circuit if an imbalance is detected. These devices can prevent serious injuries in the event of a malfunction with any piece of electrical equipment.
Our Baton Rouge electricians can work with you to install GFCI outlets wherever they're needed to help you keep your home as safe as possible.
Recent Electrical Articles
Electrical repairs aren't just difficult—they're also very dangerous. Without professional experience, you run the risk of damaging your property, and you can also seriously injure yourself or someone else. On top of that, you may be legally required to have a permit before you perform any electrical repairs on Baton Rouge home.
Read More
As the owner or operator of a commercial property, you have a duty to keep your property safe for your employees, customers, or tenants. Our commercial electrical maintenance services will help you know that your property is always as safe as possible. Even the smallest problems with your commercial electrical system can lead to huge safety concerns, and it's likely that you'll be held responsible for any injuries that occur on your property.
Read More
If you're looking for services for electrical outlets, receptacles, or switches in Baton Rouge, call MK Electric Man at 225-709-0573, or fill out our online request form.