Permits and Code Inspections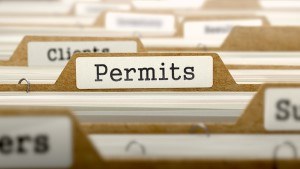 Electrical systems are very complex, and electrical hazards result in thousands of residential and commercial accidents each year. Electric codes and permits are designed to standardize the way that electrical systems are set up, used, and worked on to help ensure that they're as safe and reliable as possible at all times. The National Fire Protection Agency names faulty electrical wiring as a leading cause of house fires in the U.S., and according to the Electrical Safety Foundation International, faulty electrical work accounts for 20% electrocutions, so it's very important to know that your electrical system is totally up to code.
At MK Electric Man, our Baton Rouge electricians have the expertise to ensure that every part of your electrical system is safe, reliable, and up to national and local codes. Our experts will provide you with the best service possible, and we'll make sure that you're totally satisfied with all of the work that we perform.
Electrical Permits
For some electrical projects, like installing a new meter, the city requires that you have a permit. Our electricians will file for the electric permit with the city that has jurisdiction. Then, our electrical inspectors will come to your residence and release the electrical permit to the power company.
Electrical Code Updates
The National Electric Code (NEC) is the single code for electrical installations in the U.S. It sets the standard for safe electrical design, installation, and inspections to ensure that people and property are well-protected from potential electrical hazards. The NEC is updated every three years to include changes that help to keep electrical systems and their components as safe as possible.
Our electricians can inspect your Baton Rouge home and let you know whether or not any major changes need to be made to keep its electrical system up to code. Keeping your electrical system up to code isn't just important for your safety, but it's also a concern of insurance companies, and it can become a major problem if you're selling your home.
Benefits of Electrical Code Inspections:
Ensure that your home's electrical wiring and electrical equipment meets the latest requirements.
Inspect a home prior to purchase in order to ensure that it's a sound investment.
Prevent delay of the sale of the home due to electrical code problems.
Protect you and your family from injury, and your property from damage.
Recent Electrical Articles
As the owner or operator of a commercial property, you have a duty to keep your property safe for your employees, customers, or tenants. Our commercial electrical maintenance services will help you know that your property is always as safe as possible. Even the smallest problems with your commercial electrical system can lead to huge safety concerns, and it's likely that you'll be held responsible for any injuries that occur on your property.
Read More
Electricity is one of the most convenient parts of modern life, but because it's so integral to our everyday lives, it's easy to forget just how dangerous it can be. Electrical systems are a huge part of the comfort and functionality of our homes, but if they're not kept in the best condition possible, they can become major hazards. Keeping your Baton Rouge home's electrical system in great condition needs to be one any homeowner's biggest priorities. Making sure that your electrical system is in the best condition possible can go a long way towards preventing an electrical fire.
Read More
If you're looking for electrical permits or code inspections, call MK Electric Man at 225-709-0573, or fill out our online request form.