Lighting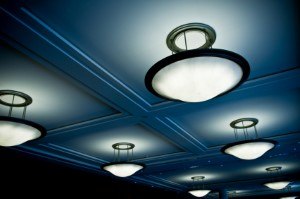 Whether you need interior or exterior lighting, or lighting for cosmetic or functional reasons, MK Electric Man understands that lighting is one of the most important features of your Baton Rouge home.
Landscape lighting can transform your home's exterior appearance, and security lighting can help you keep your property safer. Interior lighting can completely change the atmosphere of your home—no matter what sort of lighting services you need, they'll have a huge effect on your home, and you need a professional you can trust with the work.
When you hire MK Electric Man, we'll make sure that all of your home's lighting is installed perfectly, completely functional, and beautifully designed.
Our Lighting Services Include
Recess Can Lighting
Shower Lighting
Under Cabinet Lighting
Closet Lighting
Security Lighting
Landscape Lighting
Landscape Lighting Services
Outdoor lighting is one of the best things you can do for your home's exterior appearance. A professional landscape lighting scheme can immediately increase your home's resale value, and it will transform the way your home looks and feels. Our Baton Rouge electricians can provide you with a professionally designed, stunning outdoor landscape lighting design, as well as a quality installation.
It is possible to complete some landscape lighting jobs on your own, but you'll be installing small light with limited, self-contained power sources. You can set up this type of landscape lighting in a few hours on a Saturday. However, for a professional outdoor lighting, you'll have to rely on the help of a professional.
Our electricians can work with you to design a landscape lighting scheme that's perfect for your home. And each fixture will be permanent and connected to a single power source that you control from inside your home.
Interior Lighting
Our electricians can help with several kinds of lighting, including:
No matter what type of lighting you're looking for, our experts can make sure it's a perfectly integral part of your Baton Rouge home, complementing and enhancing your existing design and décor. We can also provide interior lighting for new constructions and additions, or we can repair any lighting you're currently having problems with.
Recent Electrical Articles
Electrical repairs aren't just difficult—they're also very dangerous. Without professional experience, you run the risk of damaging your property, and you can also seriously injure yourself or someone else. On top of that, you may be legally required to have a permit before you perform any electrical repairs on Baton Rouge home.
Read More
Electricity is one of the most convenient parts of modern life, but because it's so integral to our everyday lives, it's easy to forget just how dangerous it can be. Electrical systems are a huge part of the comfort and functionality of our homes, but if they're not kept in the best condition possible, they can become major hazards. Keeping your Baton Rouge home's electrical system in great condition needs to be one any homeowner's biggest priorities. Making sure that your electrical system is in the best condition possible can go a long way towards preventing an electrical fire.
Read More
If you're looking for lighting services, call MK Electric Man at 225-709-0573, or fill out our online request form.