Dedicated Circuits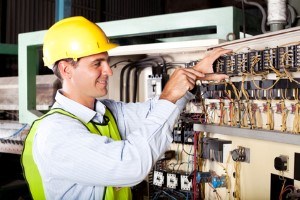 A dedicated circuit is simply a circuit that has only one purpose. The circuit is dedicated to that purpose (typically a large appliance) in order to guarantee that it's always able to receive the power it needs to operate properly. Dedicated circuits are used to ensure that major appliances which use a significant amount of energy are able to to get the power that need without overloading your electrical system, blowing a fuse, or tripping a breaker.
At MK Electric Man, our Baton Rouge electricians can help you decide whether dedicated circuits would make your electrical system more efficient and effective. We'll work with you to determine which of your appliances may benefits from a dedicated circuit, and we'll provide you with high quality workmanship during the design and installation.
Dedicated Circuits Are Commonly Used For:
Heater Vent Lights
Microwave
Espresso Machines
Toasters
Computers
Garbage Disposals
Dishwashers
Refrigerators
Ice Makers
Appliances between medium and heavy duty may need their own dedicated circuits. We recommend:
Up to 20 Amp for mid-range appliances like toasters or microwaves.
20-50 Amp for heavy duty appliances like washers and dryers. These circuits usually have measures in place to prevent them from drawing too much power and potentially starting a fire.
Dedicated Computer Circuits
At home and in workplaces, we use computers now more frequently than ever before. Dedicated computer circuits help to ensure that your computer or computers always have the power that they need, and that they won't cause circuit breakers to trip. Our professional Baton Rouge electricians can install dew dedicated computer circuits, and we can help you evaluate existing circuits to ensure that they're doing the best possible job.
Why Are Dedicated Circuits Important?
Appliances that don't use a dedicated circuit often draw more power than the circuit is able to handle. This can lead to blown fuses, tripped breakers, or the overheating of wire insulation, which can potentially lead to electrical fires.
If appliances are wire to a dedicated circuit that is the incorrect wire size or doesn't supply sufficient amperage, then it may overheat and could lead to an electrical fire. Our professional Baton Rouge electricians can ensure that your appliances and dedicated circuits are properly wired and installed.
Recent Electrical Articles
Electrical repairs aren't just difficult—they're also very dangerous. Without professional experience, you run the risk of damaging your property, and you can also seriously injure yourself or someone else. On top of that, you may be legally required to have a permit before you perform any electrical repairs on Baton Rouge home.
Read More
Electricity is one of the most convenient parts of modern life, but because it's so integral to our everyday lives, it's easy to forget just how dangerous it can be. Electrical systems are a huge part of the comfort and functionality of our homes, but if they're not kept in the best condition possible, they can become major hazards. Keeping your Baton Rouge home's electrical system in great condition needs to be one any homeowner's biggest priorities. Making sure that your electrical system is in the best condition possible can go a long way towards preventing an electrical fire.
Read More
If you're looking for dedicated circuits in Baton Rouge, call MK Electric Man at 225-709-0573, or fill out our online request form.