Electric Meters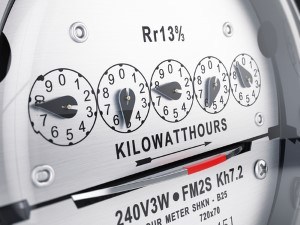 Electrical meters are located between the electrical panel and the outside electric grid. They measure the amount of electric that your home uses, and it's very important that they are accurate. If your home's electric meter is broken or inaccurate, you should have repairs performed as soon as possible in order to ensure that it is reliable and accurate.
At MK Electric Man, our professional Baton Rouge electricians can help you ensure that your electric meter is always kept in great condition. Our electricians are licensed and trained professionals who you can always trust for quality electrical work. We'll do whatever it takes to keep your electric meter in the best condition possible, and we'll guarantee your satisfaction with our service.
Electric Meter Replacement and Installation
If your lights are dimming and your power is fluctuating frequently, then your electric meter may be experiencing some problems. You may discover these problems on your own, or your power company may suggest that you have the meter replaced if they discover that it's going bad. If your electric meter needs to be replaced, our professional Baton Rouge will be able to take care of the removal of your old meter and the installation of the new one. We can help you select the right kind of meter for your home, and we'll provide you with high quality workmanship.
Electric Meter Repair
Our electric meter testing and repairs can provide you with these benefits:
Improve your equipment and system reliability.
Reduce the costs of operating and maintaining your electrical system
Keep your electric meter as accurate as possible
Our professionals will be able to test your meter and replace any parts or clean the machine to ensure that it's in the best condition possible.
Sub Meters
A sub meter is a system that allows landlords, property managers, or homeowners associations to bill tenants individually for their utility usage. Our electricians can help you design and install a sub-metering system for a multi-residential property to make use of individual electric meters.
Recent Electrical Articles
Electrical repairs aren't just difficult—they're also very dangerous. Without professional experience, you run the risk of damaging your property, and you can also seriously injure yourself or someone else. On top of that, you may be legally required to have a permit before you perform any electrical repairs on Baton Rouge home.
Read More
As the owner or operator of a commercial property, you have a duty to keep your property safe for your employees, customers, or tenants. Our commercial electrical maintenance services will help you know that your property is always as safe as possible. Even the smallest problems with your commercial electrical system can lead to huge safety concerns, and it's likely that you'll be held responsible for any injuries that occur on your property.
Read More
If you're looking for electric meters, call MK Electric Man at 225-709-0573, or fill out our online request form.