Old & Faulty Wiring Removal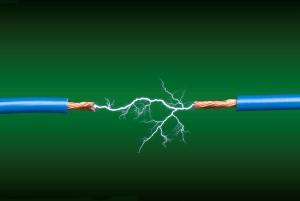 No part of your electrical system is as important as your wiring, and keeping your wiring in great condition is the only way to keep your electrical system safe, efficient, and reliable. If your home's wiring is old and/or faulty, it can cause a wide range of problems with your home's electrical system. Not only will it cause frustrating power losses and problems with circuits, but it can become extremely dangerous, and it may even lead to something as serious as a house fire.
At MK Electric Man, our Baton Rouge electricians can inspect your home's wiring and let you know if it needs to be removed and replaced. We have extensive experience working with all types of wiring, and we can always guarantee your complete satisfaction with the services that we provide.
Removal and Replacement of Outdated Wiring
If you live in an older house and haven't replaced the wiring, chances are it needs to be done. Homes built even as recently as the 1980s may not be up to today's modern standards. With so many more devices and appliances being regularly used than ever before, the electrical needs of most homes have grown tremendously even in the last ten years.
Older wiring won't be able to handle the amount of electricity that is used in modern homes, and it can deteriorate until it becomes a problem. You'll start notice nuisances like blown fuses, or you may encounter dangerous electrical wiring. Plus, if you're considering putting your house on the market, older wiring may not pass inspections.
Old or Faulty Wiring Warning Signs
If you aren't sure whether you need rewiring services, here are a few things to look out for that could indicate you do:
Your wiring appears to be cracked, deteriorated, or falling apart.
Your wiring is black. Newer electrical wiring uses PVC materials and is usually white or gray.
If you don't have an outlet for every six to eight feet of wall in your home, you're home isn't properly wired.
If you're experiencing blown circuit breakers or fuses often, you need to have your wiring looked at.
Call our electricians today if you're having problems with your electricity, and we can help you determine the best steps to take moving forward.
Recent Electrical Articles
Electrical repairs aren't just difficult—they're also very dangerous. Without professional experience, you run the risk of damaging your property, and you can also seriously injure yourself or someone else. On top of that, you may be legally required to have a permit before you perform any electrical repairs on Baton Rouge home.
Read More
Electricity is one of the most convenient parts of modern life, but because it's so integral to our everyday lives, it's easy to forget just how dangerous it can be. Electrical systems are a huge part of the comfort and functionality of our homes, but if they're not kept in the best condition possible, they can become major hazards. Keeping your Baton Rouge home's electrical system in great condition needs to be one any homeowner's biggest priorities. Making sure that your electrical system is in the best condition possible can go a long way towards preventing an electrical fire.
Read More
If you're looking for old or faulty wiring replacement or repair services, call MK Electric Man at 225-709-0573, or fill out our online request form.