How to Prevent Electrical Fires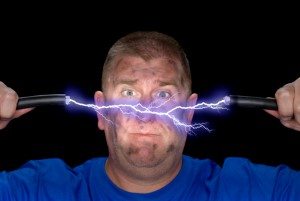 Electricity is one of the most convenient parts of modern life, but because it's so integral to our everyday lives, it's easy to forget just how dangerous it can be. Electrical systems are a huge part of the comfort and functionality of our homes, but if they're not kept in the best condition possible, they can become major hazards. Keeping your Baton Rouge home's electrical system in great condition needs to be one any homeowner's biggest priorities. Making sure that your electrical system is in the best condition possible can go a long way towards preventing an electrical fire.
Many different parts of your electrical system can potentially cause an electrical fire, including:
Wiring and related equipment
Lamps, light fixtures, and light bulbs
Cords and plugs
Transformers and power supplies
At MK Electric Man, our Baton Rouge electricians offer free electrical inspections with all of the electrical repairs that we perform, and we're committed to helping our clients keep their electrical systems as safe as possible. Call us to have an inspection of your electrical system if you notice any of these warning signs:
Old or Outdated Wiring
Electrical wiring systems have an average lifespan of 30-40 years, but around a third of homes in the U.S. have had the same wiring systems for more than 50 years. If your Baton Rouge home's electrical wiring is outdated, you'll see a few signs that you shouldn't ignore, some of which include:
Circuit breakers that trip frequently
Fuses that frequently blow
An over-reliance on extension cords and surge protectors
All of these solutions need to be temporary, and if they become a regular part of your home, you might be at risk of an electrical fire. You should have your wiring inspected, and you may need to have your home's wiring repaired or replaced.
Aluminum Wiring
At one point, aluminum wiring was widely accepted and very popular in homes. While aluminum is a reliable form of wiring, it unfortunately oxidizes very quickly, and that oxidation leads to corrosion of the wiring. So while aluminum is adequate for a short time, it has an unfortunately short lifespan, and once it starts to corrode, your Baton Rouge home will be at risk of an electrical fire.
It's possible that your entire home will need to be rewired, but most of the time, you'll only need to a partial rewiring. In either case, you should have a professional electrician look at your wiring as soon as possible.
If you're looking for an electrician in Baton Rouge, call MK Electric Man at 225-709-0573, or fill out our online request form.